COSTS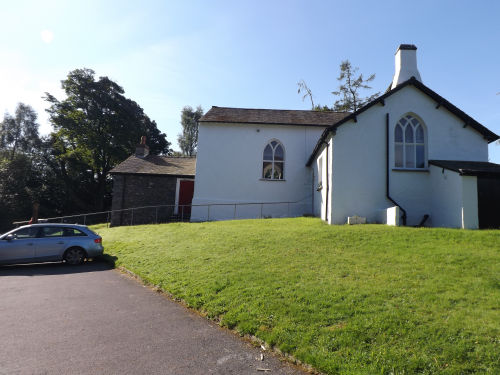 Hire Charges
The following hire charges for the Hall are very competitive. Hourly rates are offered so that the Hall can be hired for the exact time wanted. Hall hire includes the use of the kitchen facilities, main room, lavatories, chairs and tables.
Type of event

Per hour, Claife residents £5.00
Per hour, non resident £10.00
Groups - per person per night £8.00
Charity events Donation based on hourly rate
Exclusive use of car park in day £85.00
Heating is via a £1 coin meter
Download the booking form here.
Download the fire risk assessment here.
Discretion will be exercised over charges in some cases, and the Hall Trustees reserve the right to refuse any bookings that in the Trustees' opinion may be unsuitable for the Hall.
The hall is insured for 100 people. A returnable deposit will be charged against possible damage to the Hall or contents for certain events.
For any special event hire, such as weddings and fairs, please email or phone - see contact page.